Kyros Release New Single and Unveil Epic Video
On April 7th 2023, Kyros unveiled their first new music for three years with the release of the epic single 'The End in Mind'.
"The four of us have been very productive over the last couple of years writing tons of new music and spending time together as friends," explains guitarist Joey Frevola. "Our collaborations have only gotten more fruitful and inspired as a result. 'The End in Mind' is our first offering of what we all agree is the best version of Kyros yet. It's catchy, it's got crazy playing, it talks about young people's angst - boom. That's Kyros."
Check out the pulsating eight minute video at https://youtu.be/PUajxstGpkM.
Download and stream the single from your favourite platform at https://orcd.co/theendinmind.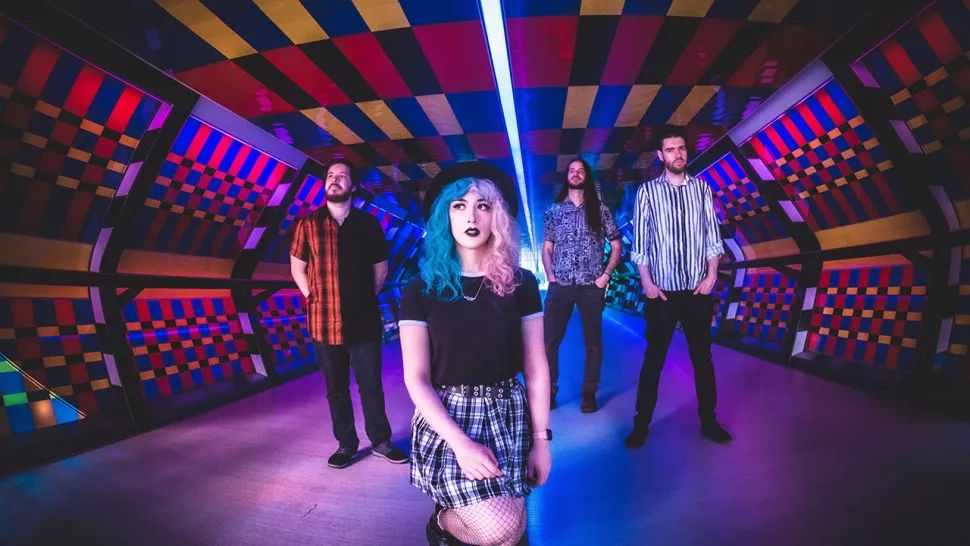 7th of April 2023
---
Kyros announce London show
Kyros have announced a London show on 16th April at The Lower Third in London with support from Manic Whale. Read all about it in Prog Magazine here.
Tickets available here
17th of January 2023
---
White Star Records is a new record label project created by two dedicated music obsessives! The project combines the skills of John Mitchell (singer, songwriter, guitarist, producer) and Chris Hillman (owner and founder of Magick Eye Records). The pair met in 2013 when Chris was using John's own recording studio, Outhouse Studios, for a band on his long standing Magick Eye Records Label. They found they had lots of ideas in common and became firm friends. Many discussions (and pub meals!) followed during which the collaboration of White Star Records was born. The ethos behind the label is simply to release great music, that both John & Chris enthuse about, with no restrictions on style or genre. The first release was the exclusive 'The Nostalgia Factory' EP by John Mitchell and signings now include Kim Seviour, Voices From the Fuselage and Kepler Ten.