Kyros Announce Special Album Release
Kyros have announced a special album release featuring their own interpretations of some of their favourite songs by other artists. The album, entitled 'RECOVER', features 10 tracks and will be available to download and stream and there will also be a very limited edition digipak CD which is available to pre-order now. Keep an eye on the Kyros social media pages for more info and for live dates.
Pre-save on streaming and download. Pre-order CD here.
The first single, 'The Good Doctor', which features guest appearances by Ray Herne from Haken and Andy Robison from Ihlo, from the album is released on 23rd July 2021. Pre-save the single here.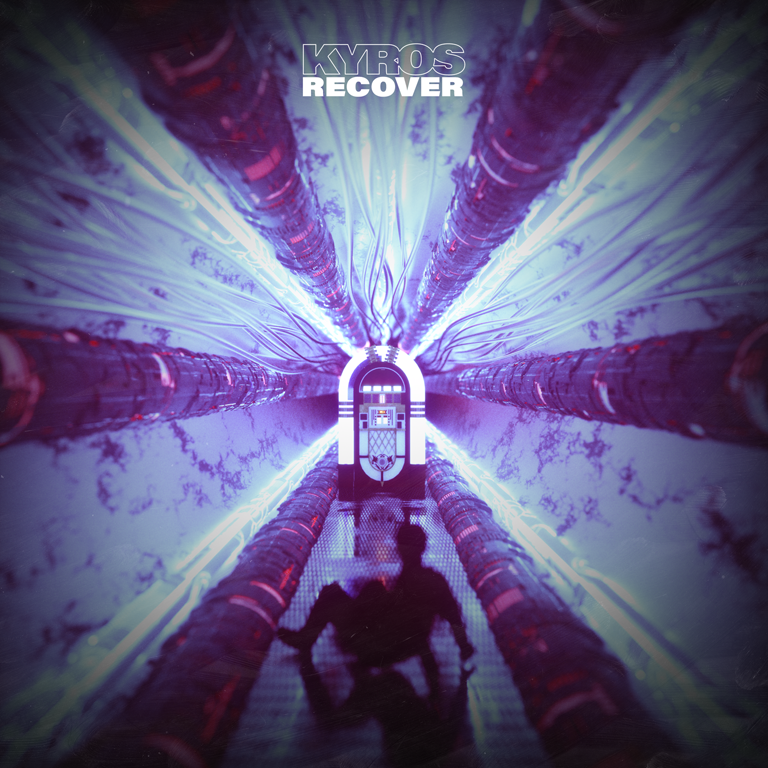 19th of July 2021
---
White Star Artists Live During August and September
Not long now until we will be able to see live shows again featuring artists that have released some great albums on White Star Records!
Here's the shows confirmed for August and September. There's some festival appearances for
The Room
, a short tour featuring both
KYROS
&
The Paradox Twin
, a one off acoustic set by
Quantum Pig
and, even though there are no specific
Kepler Ten
shows (watch out in 2022 for those!), there may be a song or two included in their alter ego's, R2-A Tribute to Rush, set!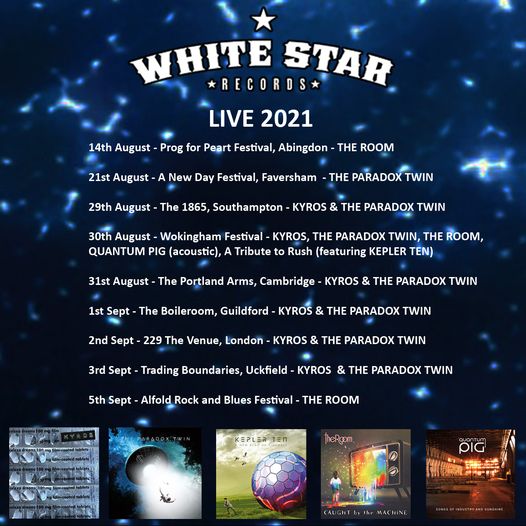 15th of July 2021
---
White Star Records is a new record label project created by two dedicated music obsessives! The project combines the skills of John Mitchell (singer, songwriter, guitarist, producer) and Chris Hillman (owner and founder of Magick Eye Records). The pair met in 2013 when Chris was using John's own recording studio, Outhouse Studios, for a band on his long standing Magick Eye Records Label. They found they had lots of ideas in common and became firm friends. Many discussions (and pub meals!) followed during which the collaboration of White Star Records was born. The ethos behind the label is simply to release great music, that both John & Chris enthuse about, with no restrictions on style or genre. The first release was the exclusive 'The Nostalgia Factory' EP by John Mitchell and signings now include Kim Seviour, Voices From the Fuselage and Kepler Ten.