News
Kyros Sign to White Star Records
We are really pleased to announce that we have a new addition to our label roster! It's a band that many of you may already know - KYROS. The band have already been building a very good reputation and have previously been nominated at the Progressive Music Awards.
When the band played us rough mixes of some of their new tracks we loved them and we are excited about getting their music out to you in the coming months.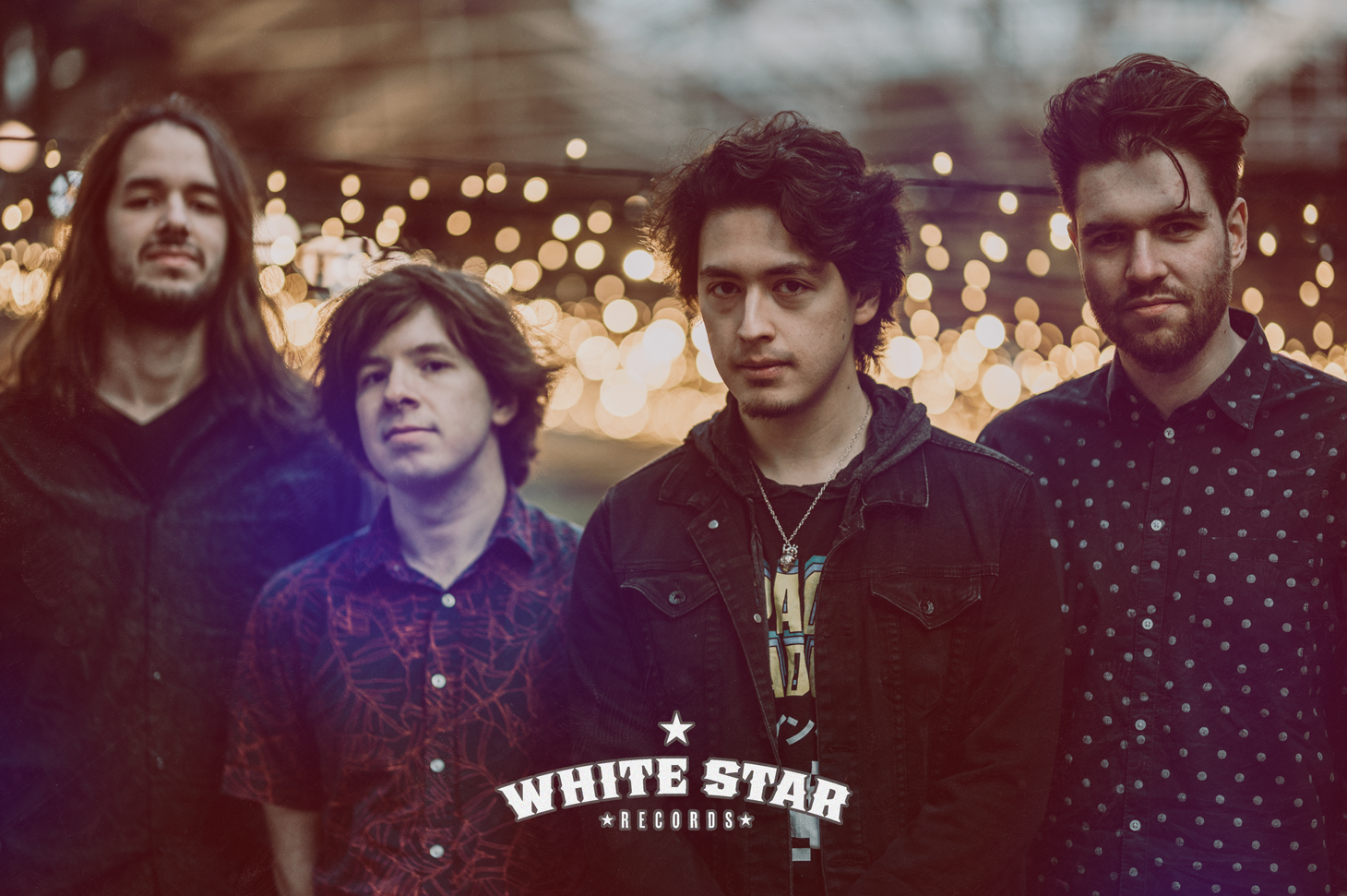 13th of March 2020
---
Prog Rock Files 2 Hour White Star Records Special
DJ Garry Foster recently interviewed White Star Records co-founder Chris Hillman on his renowned Prog Rock Files radio show on WCR 101.8 FM. They chatted about all things White Star and Garry played tracks from every White Star artist released to date - Voices From The Fuselage; The Room; The Paradox Twin; Quantum Pig; Kim Seviour; Kepler Ten; and John Mitchell.
The show is available to listen again at the following links: Hour 1; Hour 2.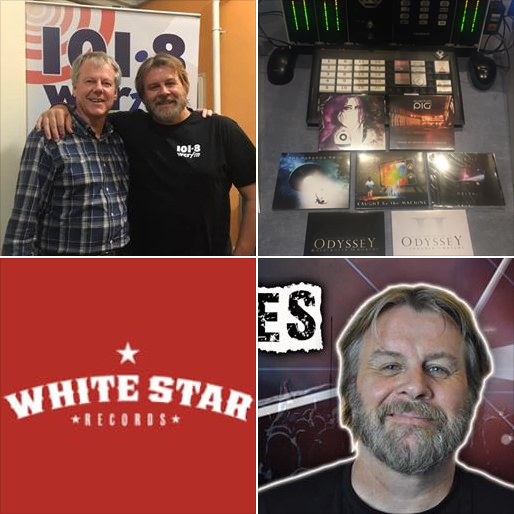 9th of November 2019
---
The Room - Caught By The Machine Autumn Tour
The Room are heading out on an Autumn 2019 tour in support of their critically acclaimed album, Caught By The Machine. Special guests on the tour will be label mates The Paradox Twin on all dates and, in London, both bands will be joined by Voices From The Fuselage.
The Room will also be performing at a special one off show in Reading with Predatür and The Dead Can Wait.
Full ticket info at theroom.band/live.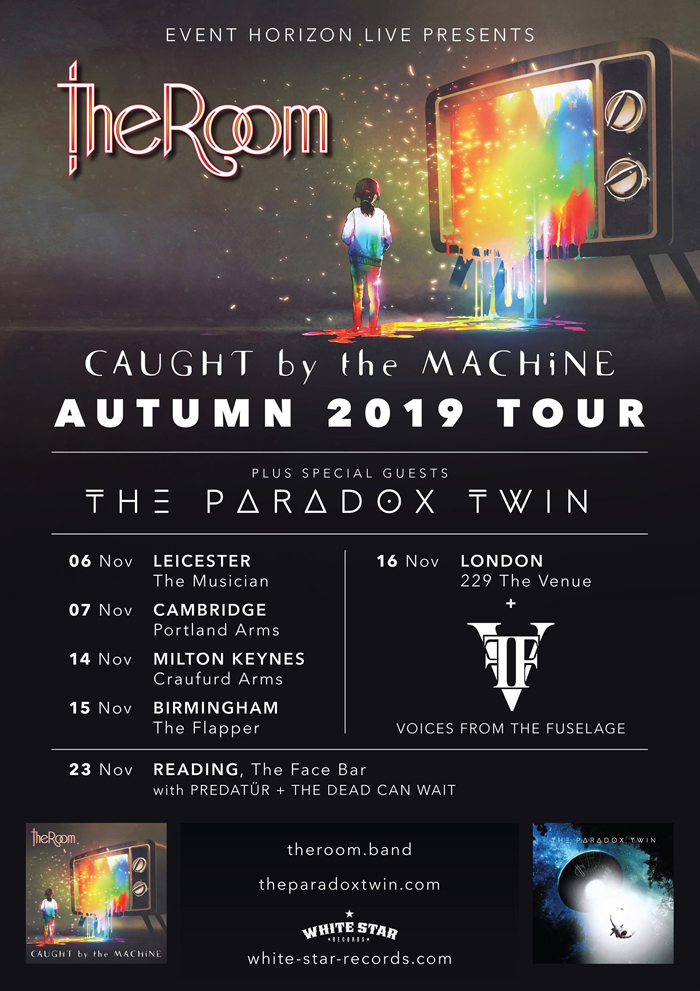 1st of September 2019
---
Nominations for the Prog Awards
We are really pleased that both Quantum Pig and The Paradox Twin have been nominated in the Limelight Category at the forthcoming Progressive Music Awards 2019. Click here to vote for your favourite.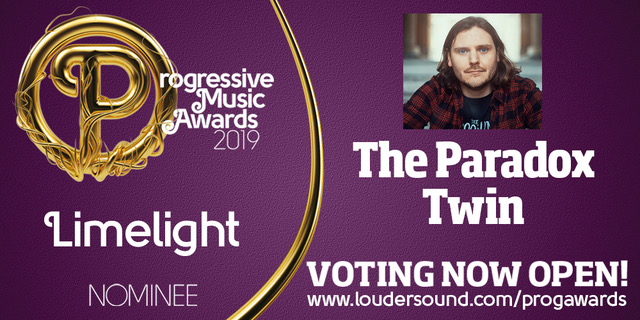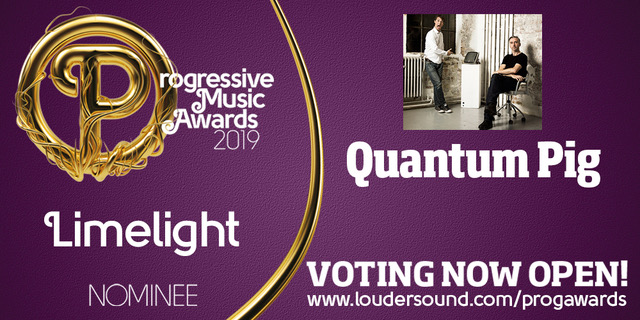 13th of June 2019
---
New Albums From The Room and Quantum Pig Out Now
Brand new albums 'Songs of Industry and Sunshine' by Quantum Pig and 'Caught By the Machine' by The Room are available now!
"if you haven't experienced The Room yet, then now is as good a time as any to knock and enter" - Powerplay Rock and Metal Magazine
Click here for more information on 'Caught By the Machine'.
"Quantum Pig have shown themselves to be one of the most exciting new bands in Progressive Rock" - Ghost Cult Magazine
Click here for more information on 'Songs of Industry and Sunshine'.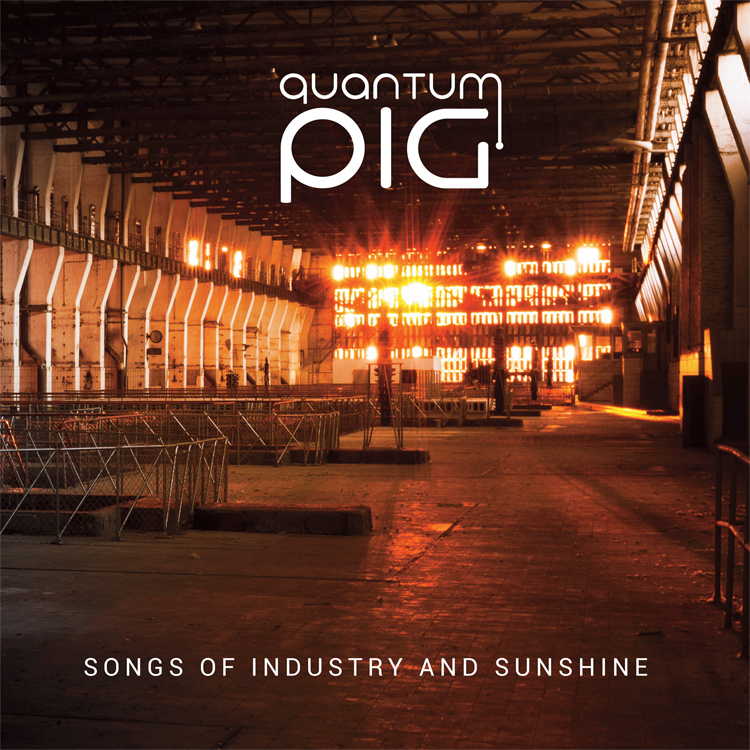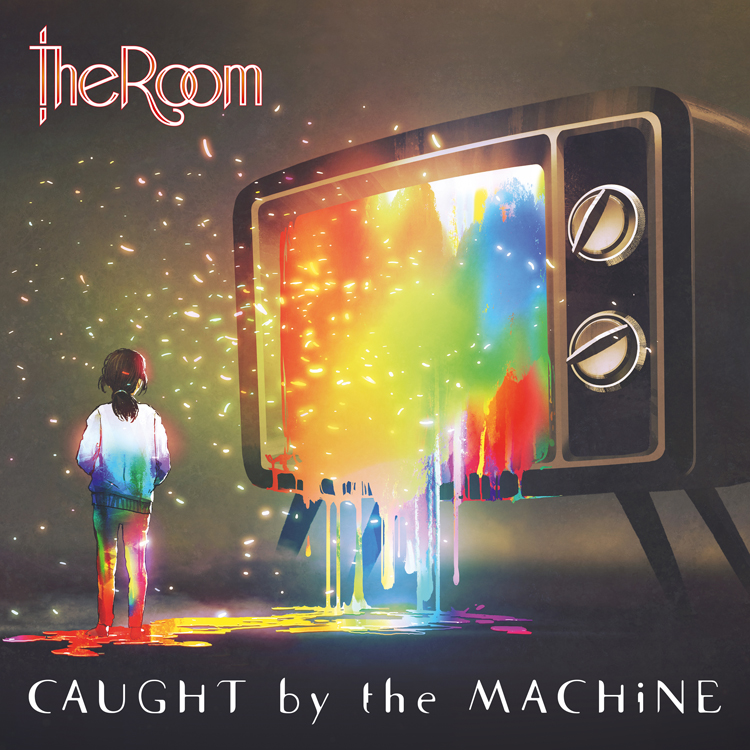 22nd of February 2019
---